Studies show that women veterans face greater challenges than their male counterparts. Yet there are very few programs to help them re-assimilate…
Growing Women Veteran Population Needs Support of Mentors Studies show that women who have served in the United States military face far greater…
Attention: Military Active Duty, Recently Separated From Service, Veterans, Guard/Reserve, and Spouses. If you're searching for the right job,…
As a result of our success with the workshops we are launching; OPERATION REBOOT – An Initiative to Reboot the Lives & Careers of Local Transitioning Service Members and Veterans and Promote Employment in San Diego's Priority Sectors. By focusing on and resolving the key reintegration issues of veterans and the challenges employers face trying to hire them, OR will orchestrate a predictable talent pipeline from military service to employment in priority sectors through a coordinated effort with other agencies. More-
Partnering with the County of San Diego in a soon to be opened Veteran Center that will be located in Escondido. This new center will feature multiple veterans' service providers providing wrap-around services for veterans in North County. More-
Partnering with Integra Center – a Center to Help Wounded Warriors. The Integra Center is scheduled to open in the Fall of 2015 and will be located in North San Diego County. The Integra Center will consolidate healthcare, rehabilitation, family support, education and career services into one central facility—ONE PLACE—for injured service members and their families to get the care and support they need to return to normal life. More–
Ford Freedom's Sisters REBOOT. NTVSI will be conducting two all-female veteran workshops in Los Angeles during the spring of 2015. The project, funded by the Ford Foundation and the Boeing Employee Fund of Southern California, teams REBOOT with the Ford Freedom's Sisters who will provide mentoring for the 40 veteran graduates. More–
Expansion and scaling of REBOOT in the state of Michigan. Funded by the Michigan Veterans Affairs Agency (MVAA), NVTSI has begun introducing REBOOT in four key locations throughout the state starting with Detroit. More–
Implementation of vendor service to the Department of Rehabilitation. Beginning on December 2014, NVTSI will begin offering REBOOT Workshops to people with disabilities in an exclusive agreement funded by the Department of Rehabilitation. Mostly geared for veterans with disabilities, NVTSI will allow the DOR to include civilians in the workshops. More–
USS Midway/REBOOT Military Youth Leadership Academy. In partnership with the USS Midway we are looking to host a REBOOT Military Youth Leadership Seminar onboard Midway in 2015. The seminar is designed to focus on youth of single parent families in middle school that are having academic challenges. More-

After over four years of operation, the following results have been documented:
PROCESS

– 97% Career/Life: REBOOT

OUTCOMES

– 97% Employment/Education

IMPACT

– 93% Retention After One Year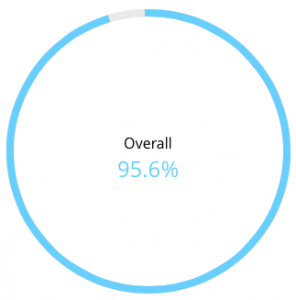 REBOOT Program Evaluation (November 2012)
The Kisco Foundation commissioned researchers at the Center for Education Policy and Law and the Caster Center for Nonprofit and Philanthropic Research at the University of San Diego to work with REBOOT, to conduct an evaluation of the REBOOT Workshops™ (REBOOT).  The evaluation detailed in this report was conducted during the summer and fall of 2012, two years after the first REBOOT workshop, which was held in June 2010. The goals of the evaluation were: 1) to work with REBOOT staff to articulate and refine the learning objectives and logic model for the REBOOT program; 2) to evaluate the current REBOOT curriculum and evaluation process in light of the new logic model as well as existing research and best practices in the field; and 3) to provide a baseline program evaluation using data previously collected through the REBOOT program. Read more.
White Paper: Pepperdine University Research Study (November 2014)
This white paper was independently researched and developed in conjunction with  National Veterans Transition Service, Inc. staff by four Doctoral Students enrolled in the Doctor of Education in Organizational Leadership program at Pepperdine University: Brianna Bendotti, Grey Hoff, Jr, Samantha Kahoe, and Victoria Schafer-Ramirez, under the supervision of Dr. Andrew Harvey. As part of a 6-month long consultancy course at Pepperdine University, this consulting team reviewed and analyzed veteran transition programs in the United States, including relevant policy and literature in order to develop a white paper for REBOOT. The report noted that since the programs inception, REBOOT has been successful in achieving its desired outcomes and remains the only program of its kind in the country. Read more
---